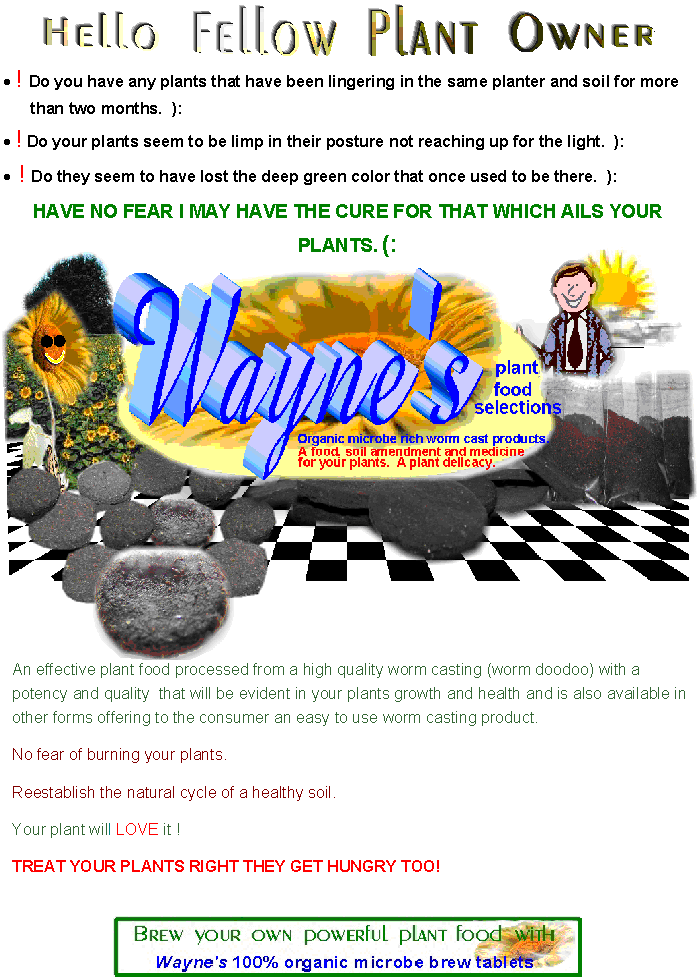 Simply click the ad above for more information and to purchase this limited supply plant food.

Thanks again.
Wayne
http://correspondence-etc.com
Why should I feed my plants - My e-bay feedback - My other e-bay site feedback - Plant food reviews - Plant food specifications - Why my castings - How to make a microbe brew - Terms - Plant Food Manufacturer & Distributor License - Download microbe technology as a plant food source - Some Free Downloads - Some of my thoughts. - My other ventures Currently Featured.